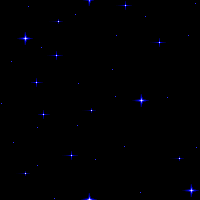 MISS TENNESSEE CHARM
. . . I can see my Dad sitting at the front door still and I know he is smiling in Heaven! !and the WINNER IS AUTUMN SHOWDOWN Supreme Super Star the very beautiful EMA OVERTON !!!jUDGES HAD A HARD TIME ON THIS ONE AFTER EMA AND DALLAS TIED THEY HAD TO PICK ONE AND THEN BROOKLYN SMITH RIGHT BEHIND WITH JUST .3 OF A POINT!! THE COMPETITION WAS DEFINITELY AMAZING! We are glad you joined us at AUTUMN SHOWDOWN Beauty Pageant!!! SO CLOSE FOR TOP 3!We really enjoyed seeing each and every one of you and always appreciate what a great audience you all are and today you guys were the best ever! Miss Tennessee Charm girls are THE BEST.!!
Like I always say these girls are make no mistake THE PRETTIEST GIRLS IN THE SOUTH and they proved one thing they are also the sweetest!! MAKE NO MISTAKE-TN CHARM GIRLS KNOW HOW TO HULA HOOP! Thanks to COURTNEY WATKINS for helping crown onstage! You really are a Super Star!!
Supreme Top 15 from AUTUMN SHOWDOWN

1. EMA OVERTON
2. DALLAS MARIE COX
3. BROOKLYN SMITH
4. ADRIEE ANMANI KRIST
5. ASLYNN FORTENBERRY
6. DEMI CRUZ 7. BROOKLYN FOWLER
8. IRELYNN REZEK
9. MADISON MCKENZIE
10.BELLA BRAKE 11.(TIE)LAKEITHA CASON & PIFFANY LYNN
12. ANNISTON PERRY
13. LILLY COBLE
14. JENNA CLAIRE FLATT
15. AVA WAINSCOTT


Our next Pageant at the Carroll County Civic Center,DECEMBER 4, 2016, CHRISTMAS MAGIC BEAUTY PAGEANT - Your photo could be featured on our web page.
SPECIAL CONGRATULATIONS TO CAROLINE WATKINS - MISS WEST TN PAGEANT IDOL