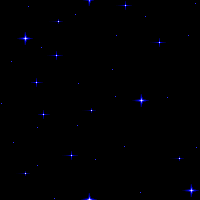 MISS TENNESSEE CHARM
. . . What a Rock and Rolling Pageant!!!Elvis was sensational as always! Love those Blue Suede Shoes!and the WINNER IS Christmas Magic Supreme Super Star Brandi Davis! !!! ALSO TO OUR 0-5 Mini Supreme Carson Polizzi!!We are glad you joined us at Christmas Magic Beauty Pageant/Expo - we had so much fun! Don't just Dream it - Do it!! We really enjoyed seeing each and every one of you and always appreciate what a great audience you all are, Miss Tennessee Charm girls are THE BEST.!!
Like I always say these girls are make no mistake THE PRETTIEST GIRLS IN THE SOUTH and they proved one thing they can Rock and Roll!! Thank you Abby Rial - Miss Jackson princess for your wonderful onstage help!
Supreme Top 15 from Christmas Magic 1. Brandi Davis
2. Alex Reagor
3. April Dawson
4. Britney Petway
5. Addison (tie)
5. Carson Polizzi (tie)
6. Nataleigh Tucker
7. D'Shawnna Babbs
8. Allie Southerland
9. Holly Hall (tie)
9. Olivia Arnold
10.LaKeitha Cason
11 Kayla Johnson
12.Carolina Horton
13.Demi Cruz
14.Brianna Umstead
15.Madalyn Henderson


Our next Pageant at the Carroll County Civic Cener, FEBRUARY 1, 2015, SPARKLE GIRLS BEAUTY PAGEANT/EXPO - Your photo could be featured on our web page. COMING FEBRUARY 1 2015 - SPARKLE GIRLS
SPECIAL CONGRATULATIONS TO BRIANNA UMSTEAD MISS WEST TN PAGEANT IDOL

Email: tncharm@bellsouth.net